Upgrading events
This article explains how how to upgrade your events to enable more guests and features.
You may only upgrade events in the browser on desktop or mobile. You cannot do in Eventor iOS or Android App
To upgrade your Event on mobile devices open events.eventor.app, look for the Event you want to upgrade. Press the Options button in the bottom right corner and hit Upgrade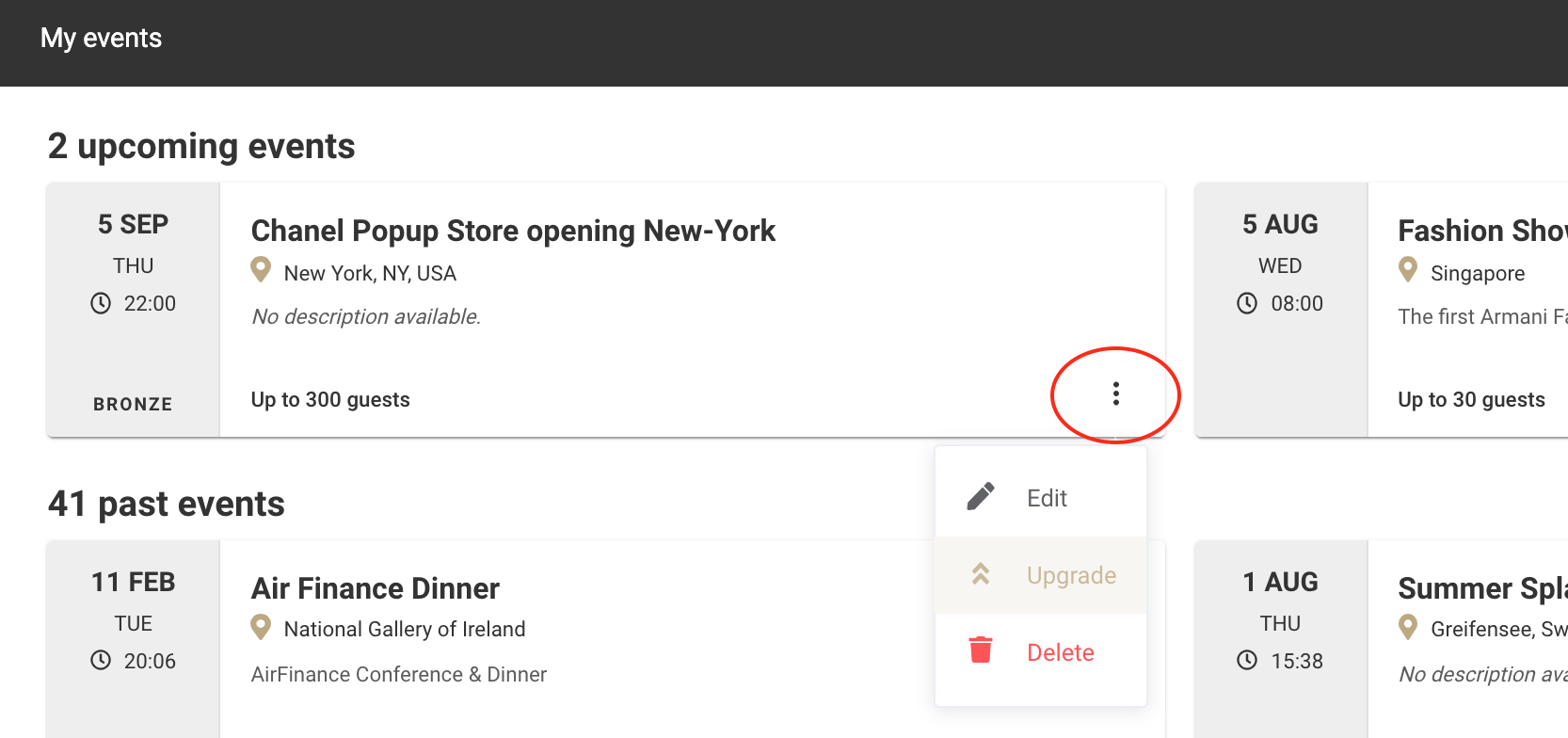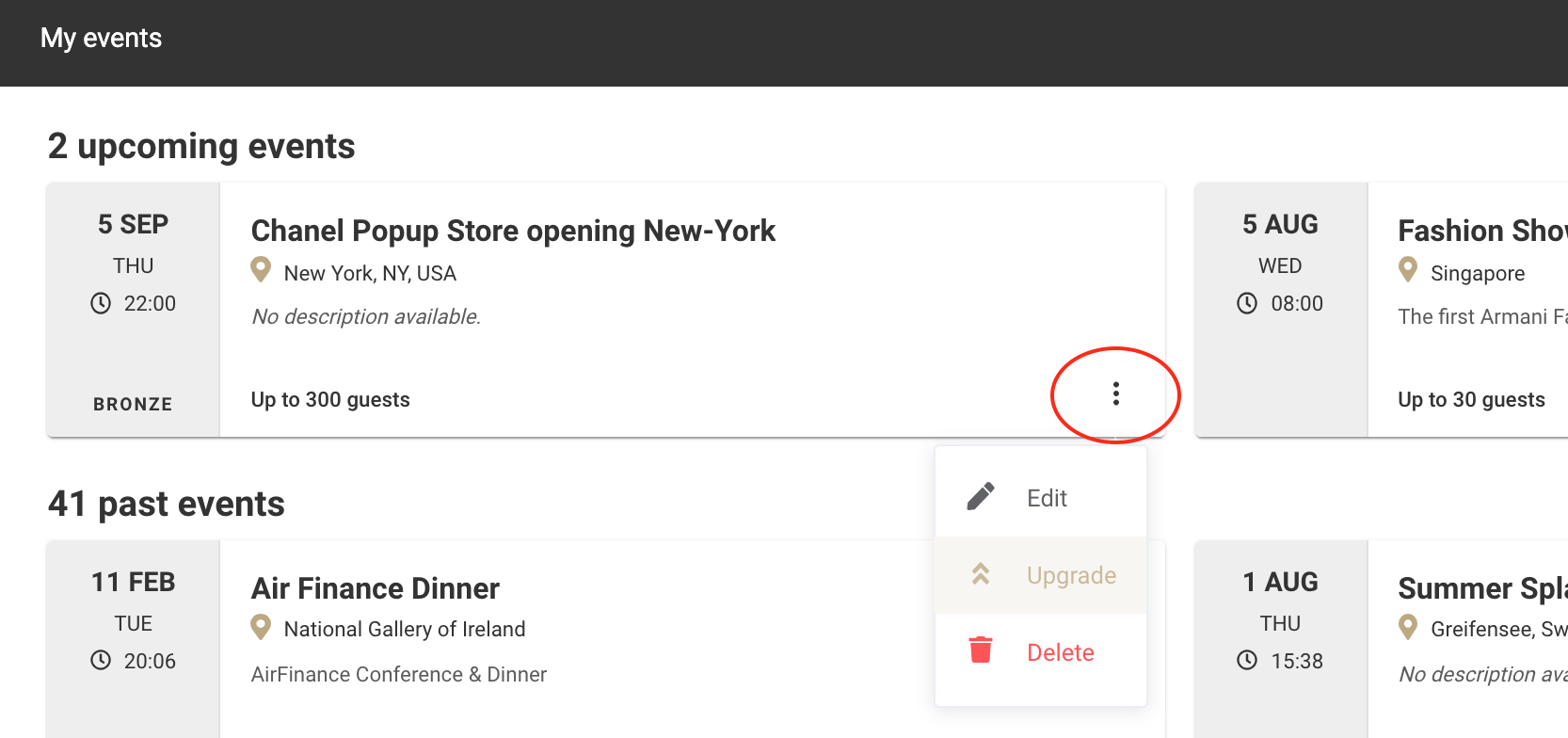 After that you can select the Eventor package which fits your event size.
In case you are visiting events.eventor.app on your desktop or laptop computer your may upgrade your Event directly from the guests view (see screenshot below).