Exporting guests
In this article we explain how to export guests after the event and see who was checked in.
You can always export guests from the event by hitting the Export button in the event details, see screenshot below: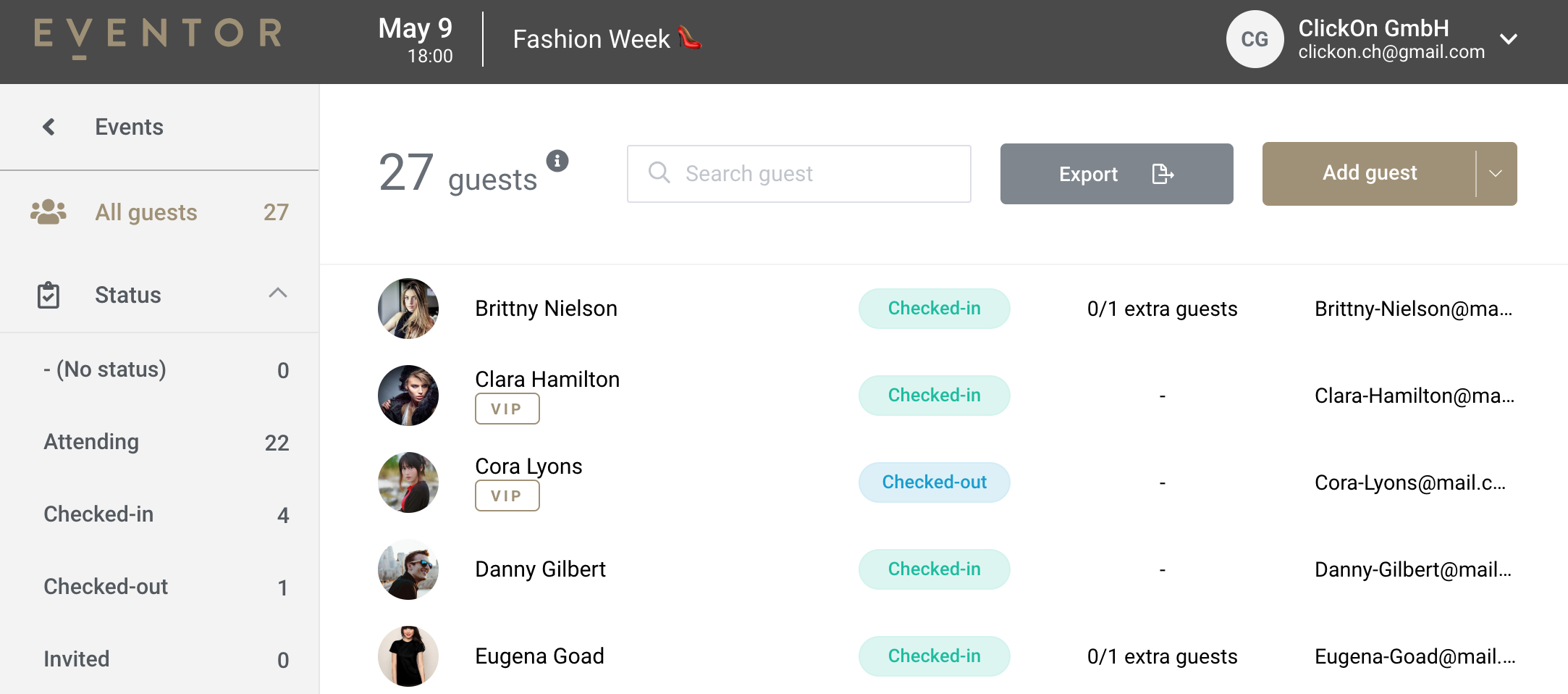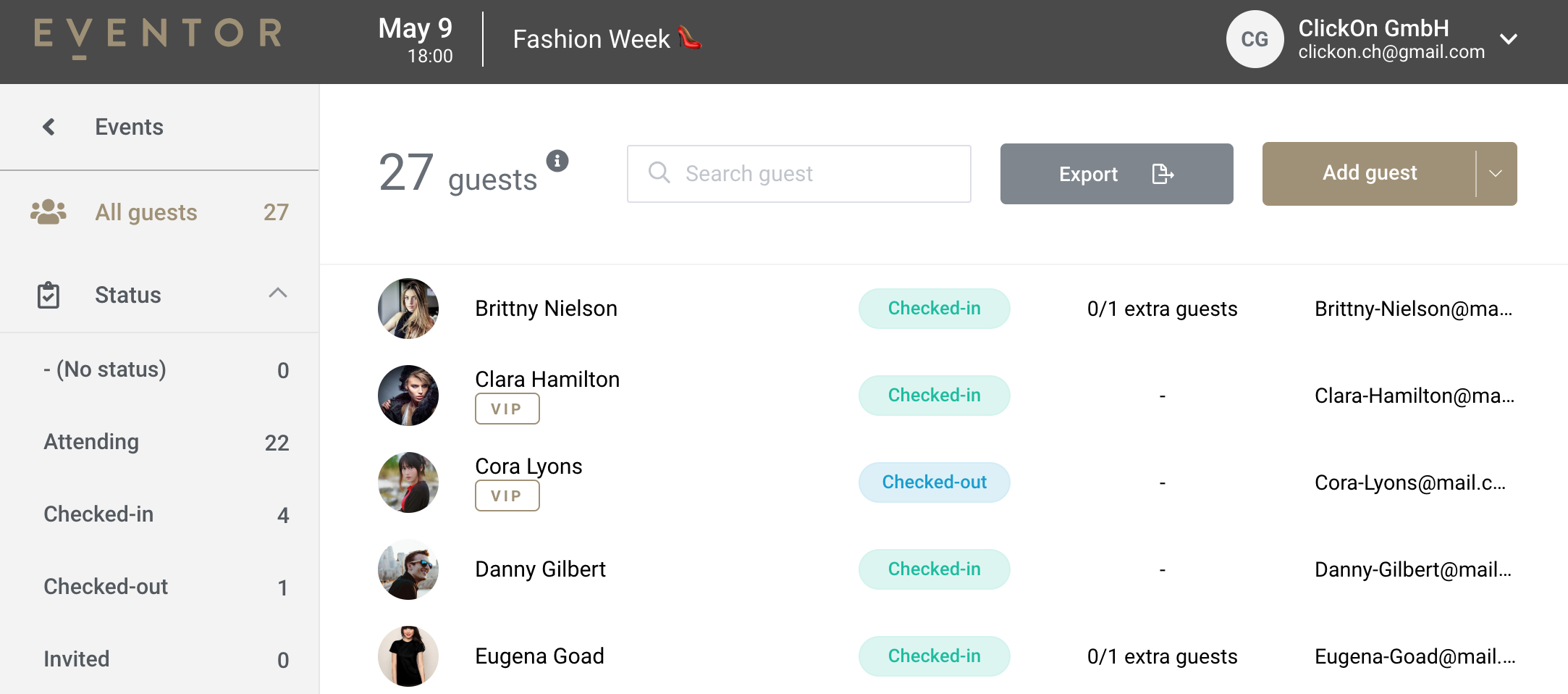 In case you only want to export Checked-in guests please select Checked-in option on the left side menu.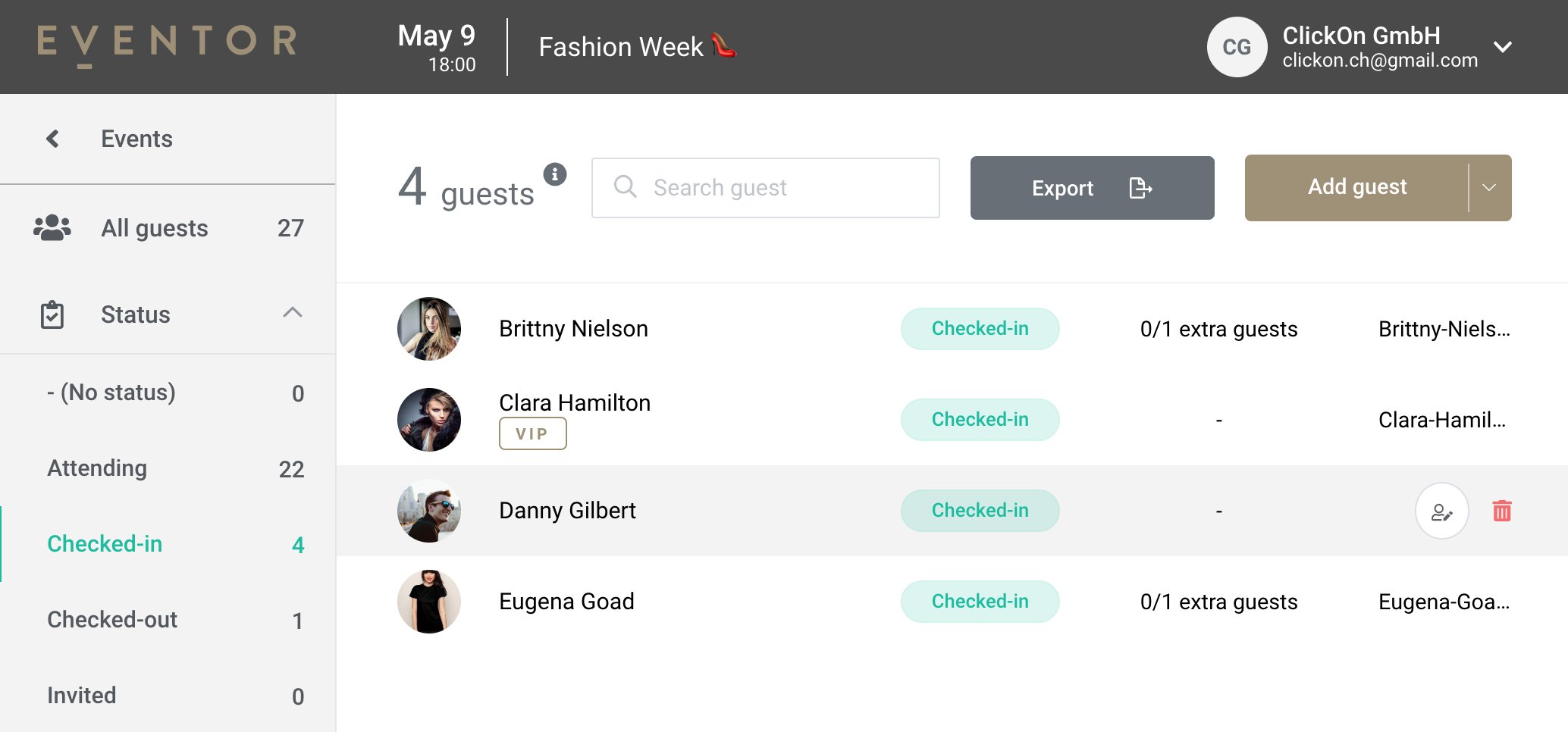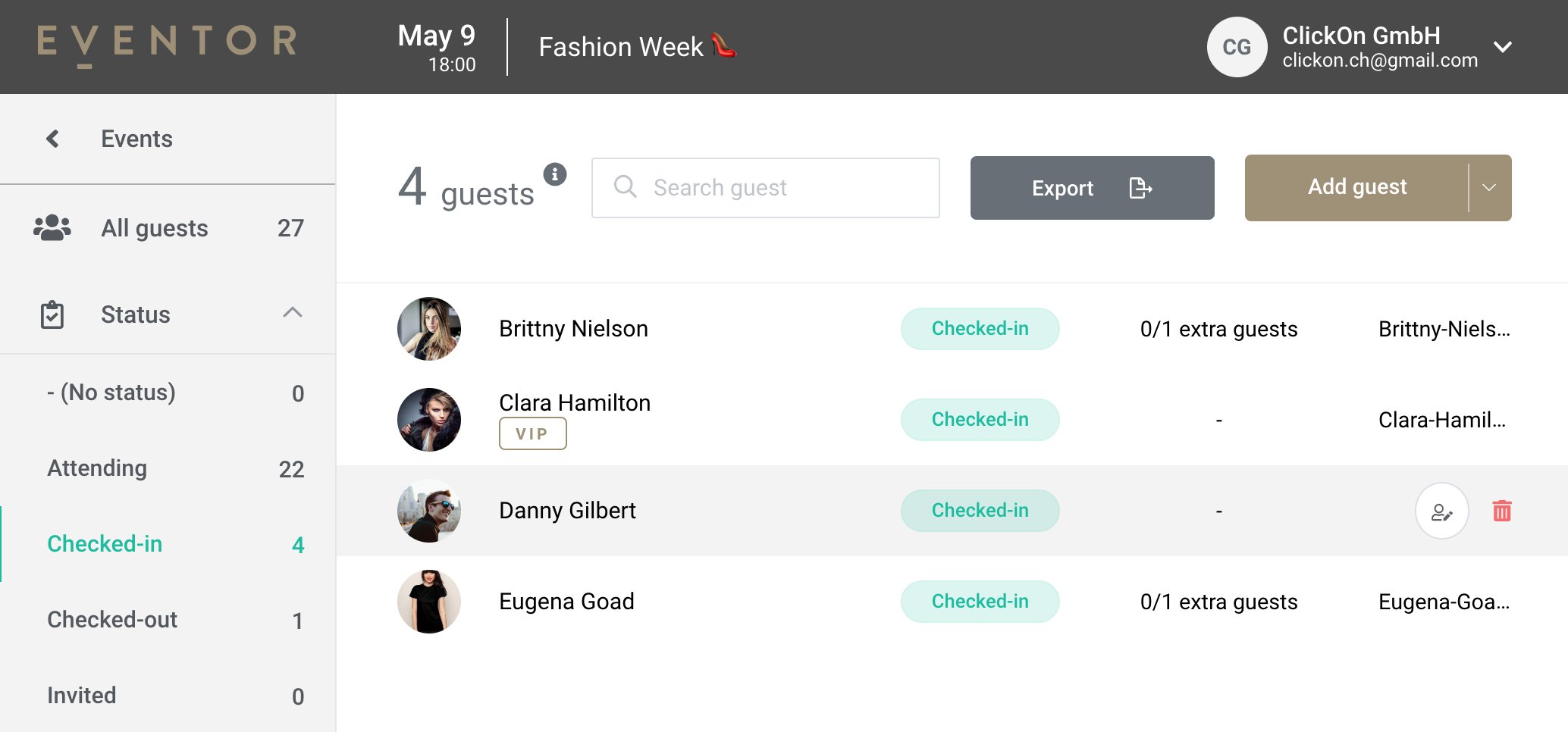 In both cases, the export preview screen will show you a preview of the exported data and will allow you to select the format of the export in Excel or CSV.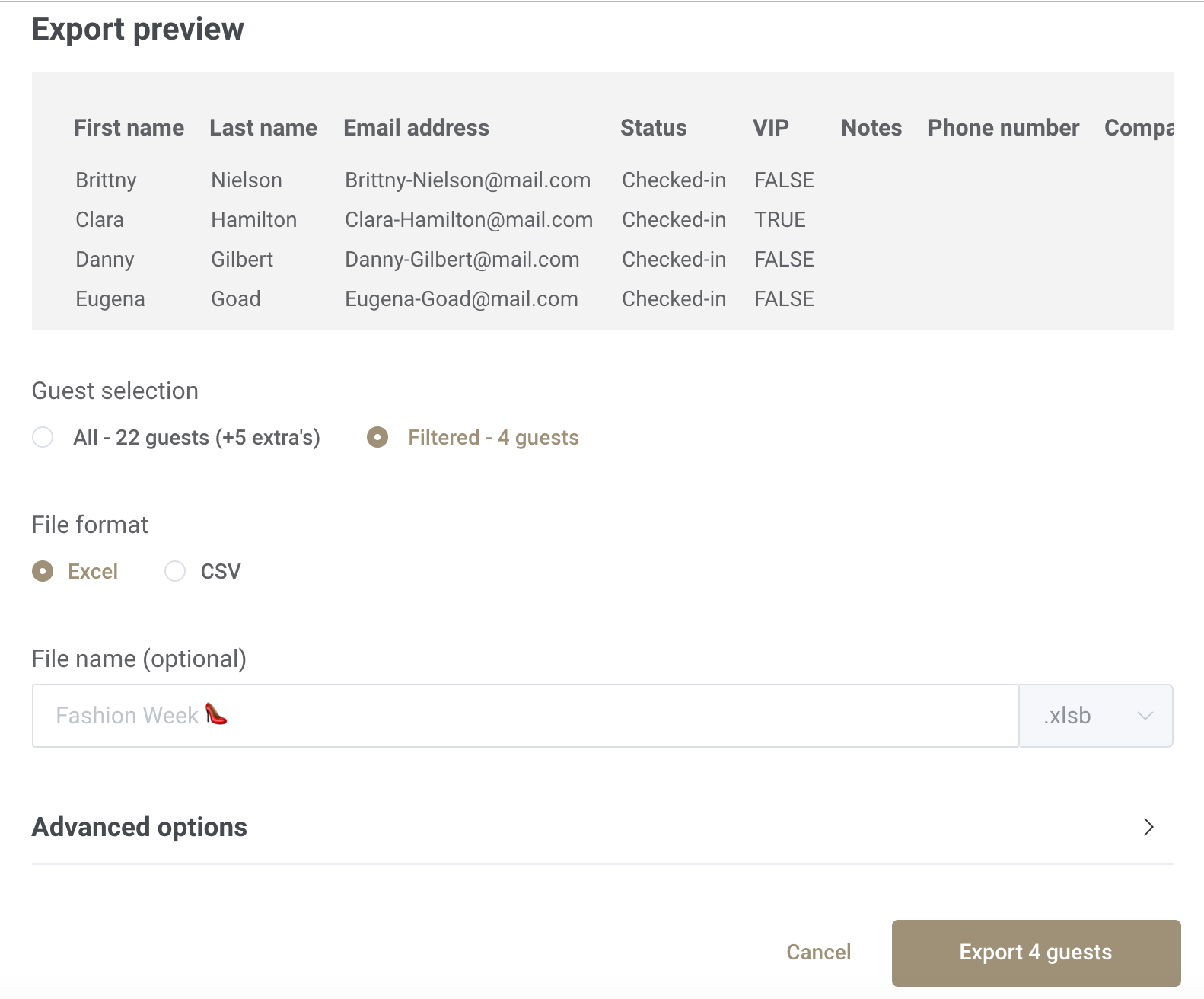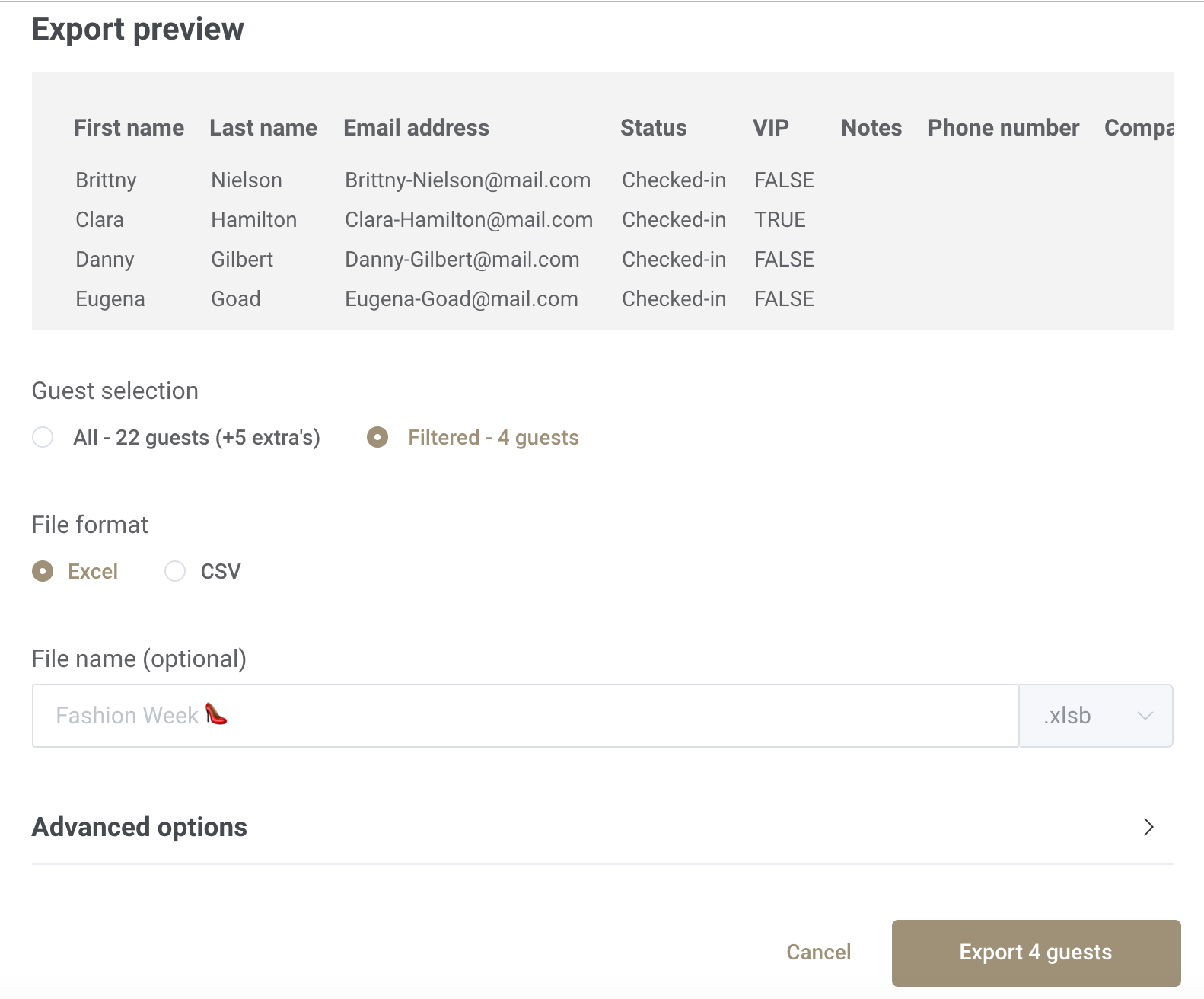 The resulting CSV/Excel file can be easily imported to your CRM, Salesforce etc.